Smarter Home Commercial Garage Door
Reviews: 0
Product ID: GarageDoor
The Smarterhome commercial shutter is a complete door solution.
The optimal solution for shop fronts or garage doors.
The door offers high security against burglary. The very small shutter box offers the ideal solution to overhead
space loss associated with other garage door systems.
The shutter box is more than 50% smaller than other shutter box sizes
Optimal prevention
Burglary prevention at shop fronts and garage
doors , property damage
Resistance
The single wall aluminium profile extruded blades are
extremely resistant to force and strong winds.
Colour is only limited by imagination Blades and up rights can be powder coated to suit
Blades are side fastened with security wind lock screw with nylon bush. This also adds to the security strength of the door
Maximum width: 5.8m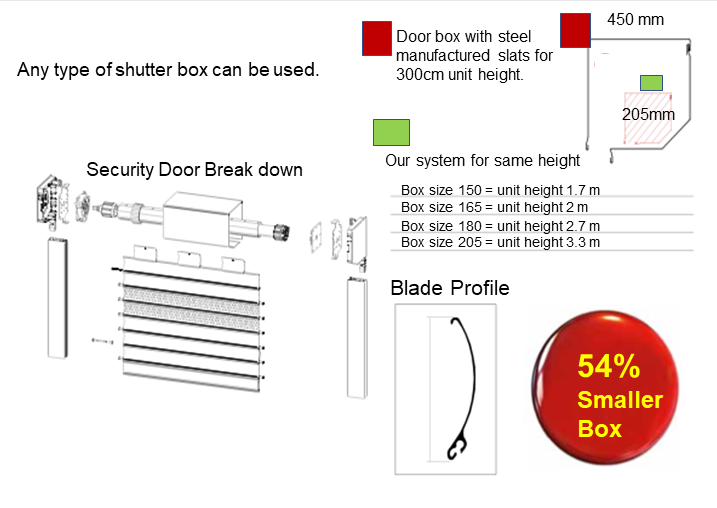 Request a quote on this item.

Click on the quote request link below.
Quote Request